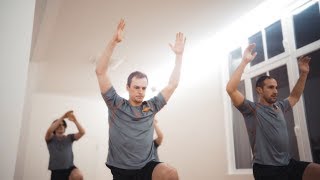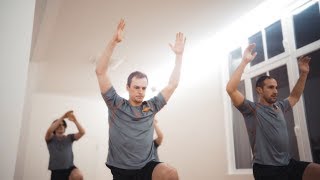 Yoga with the Vienna Capitals!
My first Yoga TV experience! I had the immense pleasure of giving a Yoga session to the goalies of the Vienna Capitals ice hockey team. They were great guys and we had a lot of fun. It's wonderful to work with people who are so in touch with their bodies, it makes teaching a lot easier, I can tell you! (Video in German) #living #me #yoga #life #livingabroad
2019 - No resolutions, just letting it be!
My 2019 started with more of a mewl, than a bang ... I spent the evening with my husband watching silly movies and alternately getting up to watch the fireworks from our balcony and trying to block out the noise of the fireworks from our balcony. There was some confliction about the enjoyment factor, for sure. Over the course of the last year, I feel that there has been a huge change within me. With the start of 2018, I had already created a page in my 'vision diary', applied